Mammograms Save Moms - 2018 - Isabell's Story
Mammograms Save Moms 
Isabell Coy
Isabell Coy has dedicated her life to helping people achieve their best health. The medical assistant knows first-hand the value of preventive care, so when it came to her own health screenings, she completed them faithfully. Last March was no exception. She had her yearly mammogram and didn't think anything of it.
When Isabell received notification that radiologists wanted to take a closer look, she wasn't nervous. She'd made that very phone call to other women telling them they needed to get rechecked. For her second appointment, Isabell had both a 3D mammogram and an ultrasound. One week later, she learned she would need to come back a third time, only this time for biopsies.
"I think when you are dealing with your patients, it's a lot different, but when it's you, you forget everything," said Isabell. "You turn into a patient. You forget your background, I was just scared."
The biopsies confirmed an aggressive cancer. Isabell turned to Dr. Gerlinde Tynan, a dedicated breast surgeon with Centura Health Breast Care. Isabell had a lymph node that tested positive for cancer, meaning that the cancer might be more serious and apt to spread. Genetic counseling also determined that the genetic mutation that likely caused Isabell's breast cancer also put her at a high risk for ovarian cancer.

"It was a tough journey. I had a double-mastectomy and a hysterectomy. I believe it was a 15-hour surgery. Dr. Tynan didn't want me to be under anesthesia too many times, so she arranged it so that I could have both procedures the same day at Avista Adventist Hospital," said Isabell.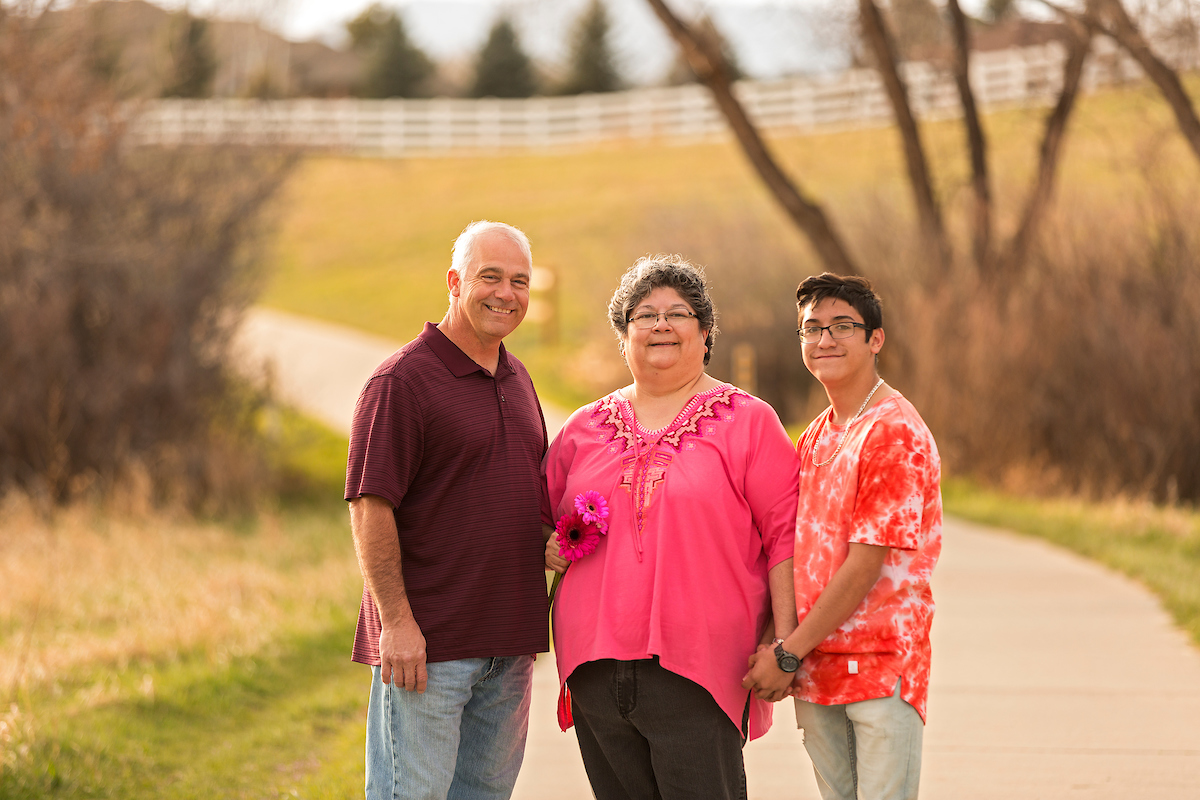 Isabell with her husband and 15-year-old son CJ.

Isabell bravely faced five months of chemotherapy followed by 30 radiation treatments. Nothing about Isabell's journey - the disease, the surgeries, nor the treatments were easy - but Isabell realized that if she wanted to be there for all the little moments that mean the world to a mother, she would have to fight her cancer aggressively.
"I have a 15-year-old boy at home and my husband. I love them both very much, my son CJ, he's a good boy. He still needs me. I couldn't take the chance of not being there for him," said Isabell. "Who knows what would have happened in a year if I had waited. It may have been too late. It's good to realize I made the right decisions and I'm still here to be with my family."

This story is currently featured on the landing page for Avista Adventist Hospital's Breast Center.