Mammograms Save Moms - 2018 - Marva
Mammograms Save Moms
Marva Amerine 
Marva Amerine has always made sure to get a mammogram every year. Just before Thanksgiving, she went to Longmont United Hospital for her annual screening. While she was out of town celebrating the holiday, she received a call asking her to come back for additional pictures. Marva wasn't worried, she had dense breast tissue, so she was used to doctors asking for a second look.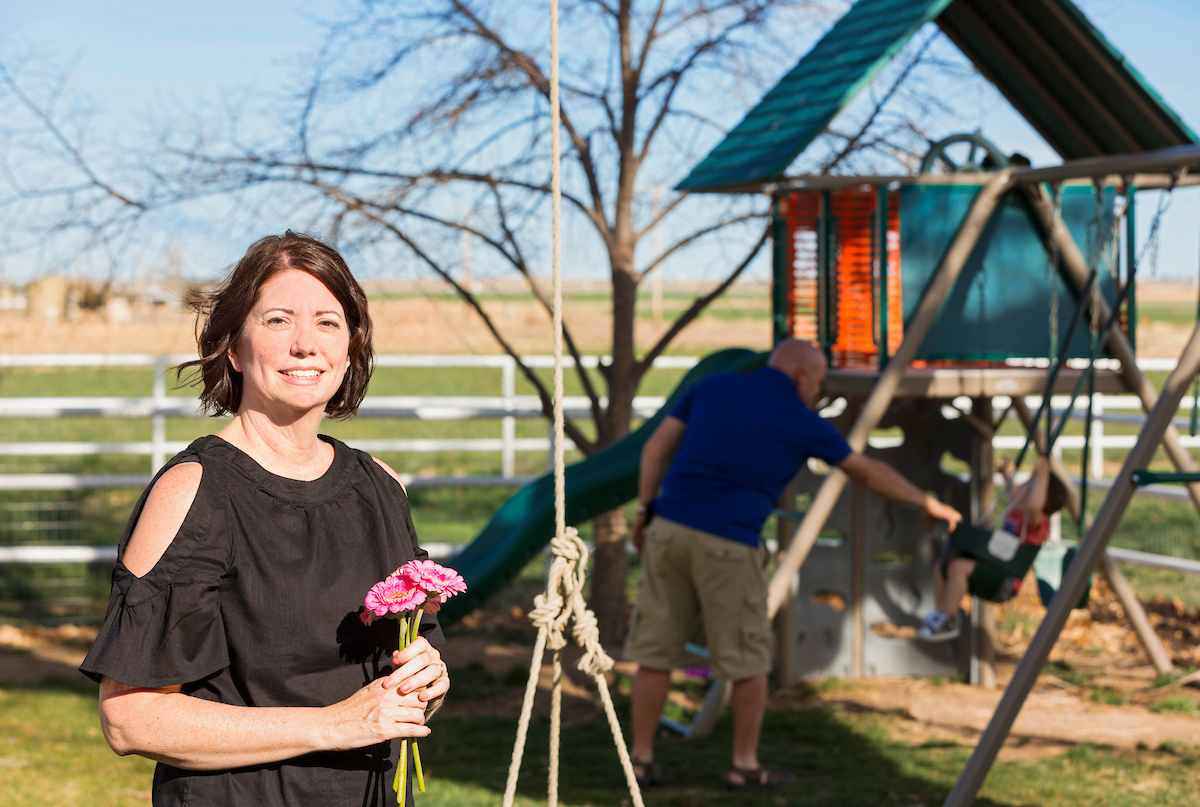 Marva returned to Longmont United Hospital's Imaging Center the following Thursday for a second mammogram. Afterwards, radiologists wanted to take an even closer look, so Marva stayed and had an ultrasound. The ultrasound revealed a troubling spot. The Centura Health Breast Care team asked Marva to stay for a biopsy and more imaging. Those tests identified there were actually three spots that needed evaluation.  
"I thought this is really getting scary. I texted my husband right then and there.  I told the imaging specialists, 'You are starting to freak me out,'" said Marva. "The next Monday was when I received the news that one of the spots was cancer. It just happened to be my birthday, I remember thinking 'Happy fricking Birthday,' but as I learned more about my specific breast cancer, I was just thankful because it was caught so early and so small. It took a few days to reframe it in my mind, but that was probably the best birthday gift I could get."  
Marva was referred to Dr. Gerlinde Tynan, a dedicated breast surgeon with Centura Health Breast Care. Although she appreciated the referral, Marva was determined to the find the absolute best breast surgeon, the best oncologist, the best everything. Her search and everyone she spoke with led her straight back to Dr. Tynan.  
"I'm a wife and a mom. We have a two-and-a-half year old boy. I need to be here. I want to know I'm getting the right people," said Marva.  
One month prior to her diagnosis, Marva learned her cousin had been diagnosed with breast cancer so she decided to seek genetic counseling. While researching her family, she learned four aunts and her grandmother had also battled breast cancer and a fifth aunt had another form of cancer. Armed with that information, Marva chose to pursue the most aggressive treatment and have both her breasts surgically removed.  

The driving force behind Marva's decision is a toddler named Jerron Thomas or JT for short. Marva had a long journey to parenthood that ended happily with the adoption of a boy she calls her miracle and shining light.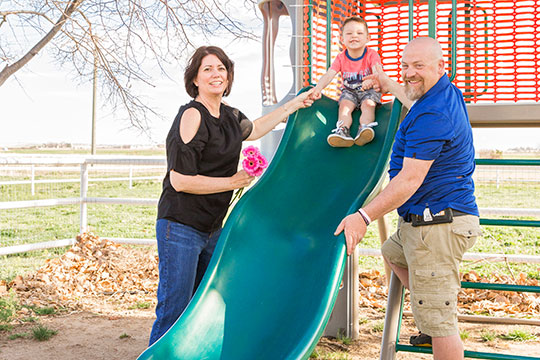 Marva Amerine with her son and husband

"We waited our lifetimes for him. He's so smart and intuitive. He picks up on everything. My biggest fear for him through this is that I don't want it to be a traumatic part of his childhood in any way," said Marva. "I have my husband and my son, and a lot of years left here and a lot of impact that I want to make in the world and his world. I thank God each day that the mammogram did its job."

This story is featured on the women's imaging page of Longmont United Hospital's website.